Every year,  thousands of workplace violations go unaddressed.
Use this site to make sure your rights are not being violated. 
Here are your
5 basic rights in Washington
In Washington state, you have five basic rights as a worker. Click on the individual rights below for more information.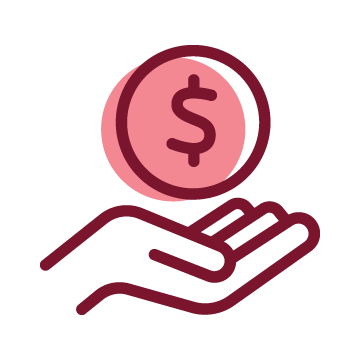 1) You have the right to be paid
Your rights to a minimum wage, tips, prevailing wage, overtime, rest breaks and scheduling. What you need to know about termination and unemployment. What to do about wage theft.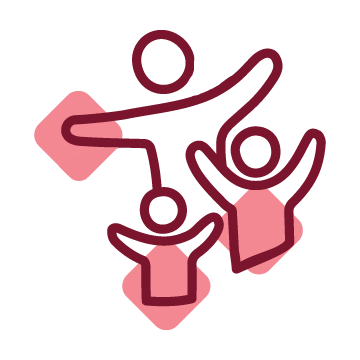 2) You have the right to take care of yourself & your family
Your rights to Sick and Safe Leave, Family, Pregnancy and other Leaves, Workers' Compensation when injured on the job, and Disability when unable to work.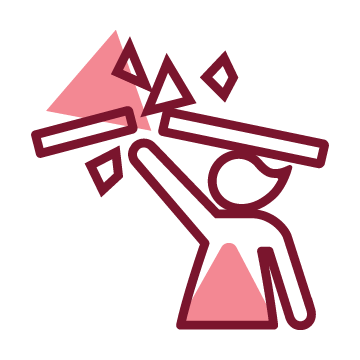 3) You have the right to be free of discrimination
Laws that protect workers from discrimination in the workplace, including who is protected and how to file discrimination complaints. How to respond to sexual harassment in the workplace.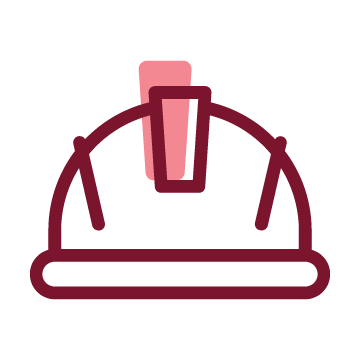 4) You have the right to be safe at work
Your rights to a safe workplace, in the workplace, employer and employee safety responsibilities, how to enforce workplace safety, and workplace safety for undocumented workers.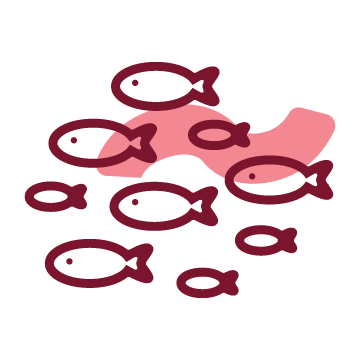 5) You have the right to organize
A Voice on the Job Leads to a Better Job. How workers can organize together to improve conditions at work through a union or other organization.
Updates
Here are selected sections of the manual that have undergone recent updates.
New OSHA Workplace COVID Protection Rule Pending, November 4th, 2021
On November 4th, the federal OSHA workplace protection agency announced a new emergency rule to protect unvaccinated workers at work. The rule covers large employers (100 or more employees) and requires employers to keep workers safe by requiring either proof of vaccination, or a weekly COVID-19 test and use of a mask at work.
Under the rule, employers must provide 4 hours paid time off for workers to receive vaccinations and paid time to recover from vaccination side effects. Employers would also have to remove workers who test positive from the workplace. Here's OSHA's FAQ on the new rule: https://www.osha.gov/coronavirus/ets/faqs
Employers are challenging the OSHA rule in the federal court. If the rule takes effect, Washington State's own state OSHA agency—Labor and Industries (L&I), must enact a state COVID-19 workplace protection rule as strong or stronger than the OSHA rule. If the rule is overturned in the courts, L&I could still enact a similar rule covering vaccinations, testing and mask use, along with other protections. Stay tuned—we will update this announcement soon!
COVID Worker Protections (Protecciones Para Trabajadores de Covid) - updated August 1, 2021
National
New OSHA Health Care Workplace COVID Rules - National OSHA recently enacted a new Temporary Emergency Standard (TES) for Health Care Workplaces. The new rule requires health care workplaces to have written COVID protection plans, appropriate PPE, COVID screening, and run their ventilation systems to maximize air flow. View fact sheets on the new rule in English and Spanish prepared by the national NCOSH organization. OSHA has not issued any COVID requirements for non-health care workplaces.
Washington State
Washington has new relaxed some of its COVID-related laws and regulations protecting workers as of June 30, 2021. The Dept. of Labor and Industries (L&I) has released the new requirements in a fact sheet covering use of  masks and PPE, exposure notices to employees, and when employers must report COVID cases to health departments.
Masks are still required on public transit, and in health care and corrections facilities, public places with children present, including K-12 and childcare facilities, and homeless shelters. Masks are also required for non-vaccinated workers indoors at all workplaces. Employers must provide masks where required, and all employees have the right to use a mask unless it creates a safety issue.
Gov. Inslee's Safe Workers policy, protecting workers who use COVID-related sick leave is still in effect as of June 30, 2021.  Stay tuned for additional changes in Washington's COVID protection workplace rules. See L&I's COVID News webpage: https://www.lni.wa.gov/agency/outreach/novel-coronavirus-outbreak-covid-19-resources. There are still specific rules covering hospital workers, farmworkers, and other occupations. There still protections for workers who need worker's compensation or unemployment insurance related to COVID. The WA Employment Security Dept. (ESD) also has a web page on unemployment rights; https://esd.wa.gov/newsroom/covid-19-worker-information. See Chapters 2 and 4 of this Manual for more details.
Added Protection for High-Risk Workers - your employer is required to provide accommodations to you at work that protect you from risk of exposure to COVID-19 if you are a high-risk employee and you request accommodations. See L&I High-Risk Worker fact sheet.
These accommodations can include, but are not limited to: 1) telework; 2) alternative or remote work locations; 3) reassignment; and 4) social distancing measures.
If your employer determines that an alternative work arrangement is not feasible for you, they must permit you to use all your available accrued leave options or unemployment insurance, in any sequence and at your discretion, and they cannot retaliate against you for doing so. If you use up your paid time off, your employer still cannot permanently replace you at work for exercising your rights under this proclamation.
Unemployment Insurance for High Risk Workers - As of April 4, 2021, an unemployed person who has left work voluntarily and is high risk or lives with someone who is high risk is eligible for unemployment benefits in Washington state.
Local COVID Protection Rules
Hazard Pay for Grocery Workers -  Local governments, including King and Snohomish Counties, Seattle, Bellingham, Burien, Edmonds, and Olympia have approved emergency rules providing a $4.00 per hour hazard pay boost for many grocery workers. For more info on the King County law, view this summary King County Hazard Pay Ordinance.
Seattle Gig Worker Paid Sick Leave - new temporary law allows some gig workers to take paid leave to care for their own health and safety, or the health and safety of a family member, under some circumstances during the Covid-19 emergency. For more info: https://www.seattle.gov/laborstandards/ordinances/covid-19-gig-worker-protections-/gig-worker-paid-sick-and-safe-time-ordinance?utm_medium=email&utm_source=govdelivery
Seattle Hazard Pay for Food Delivery Gig Workers - Seattle has approved $2.50 premium pay for gig workers delivering food and beverage meals and groceries for the duration of the pandemic. For more info visit Seattle's Office of Labor Standards.
.
Workers' Rights and COVID-19 (Derechos de Los Trabajadores) - Resources for Workers
COVID-19 Workers' Rights Webinars – The Labor Center has developed a series of webinars on COVID-related rights and benefits for workers. The Labor Center's 2020 Covid-19 webinars are permanently available on our YouTube Channel using this link: Labor Center-YouTube-playlist. View recent webinars on:
Paid Sick and Family Medical Leave Options
Housing Security and the Eviction Moratorium
How to sign up for Health Insurance
Unemployment
Health and Safety at Work
Unemployment Resources/Links
Other COVID-19 Resources
For information on your rights to paid sick leave, paid family medical leave, unemployment and workers' compensation, use the links to see your Basic Rights #1 and #2 below.